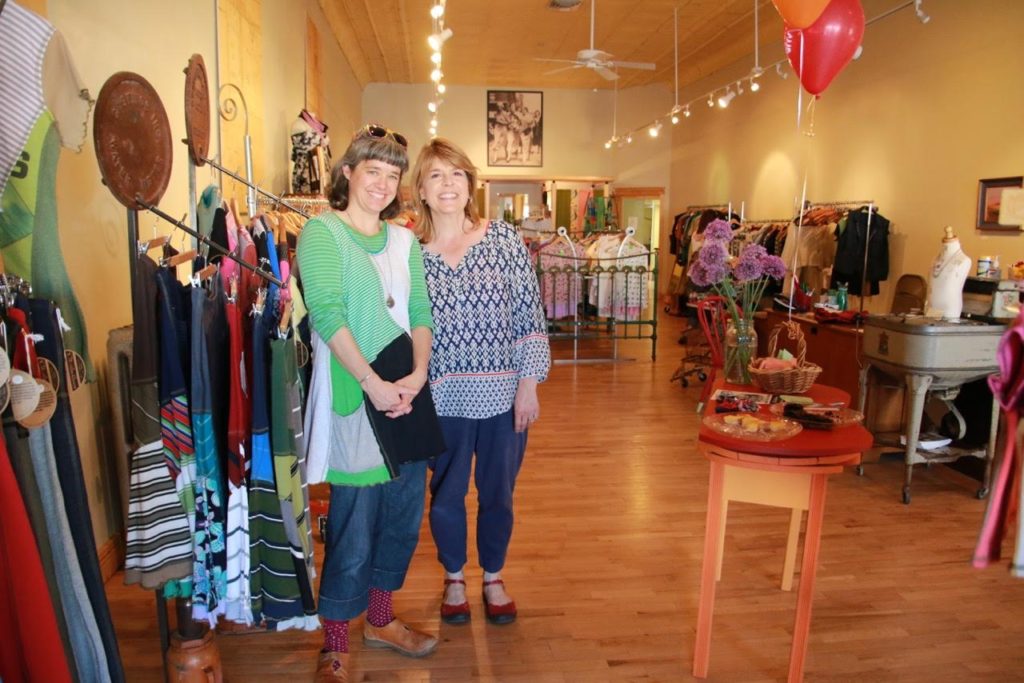 Refinery opened its doors in the Spring of 2016 as the first Elisabethan retail location at 138 Grand Avenue, in Paonia, Colorado.  After 20 years of creating upcycled clothing and selling it all over the country, Elisabethan's founder, Elisabeth Delehaunty, decided it was time to open a flagship store in her own backyard.  Delehaunty teamed up with resale mogul Allison McGuigan, former owner of Echo Consignments, to create Paonia's first retail and resale clothing store.  With Delehaunty's creativity and McGuigan's carefully curated resale fashions, as well as works by hand-picked artists, they intend to offer a distinctive retail experience.
Refinery offers Elisabethan classics like the Go Betty Tee and Swish Skirt, along with new releases and prototypes which can only be found here.  We also offer upscale resale clothing, collected from premium clothing stores in Colorado.  Refinery's focus is on items that are handmade, remade, well-made.
Refinery is not only about being fashion conscious, but environmentally conscious at the same time.  Delehaunty has spent a lifetime working with recycled materials.  Elisabethan is a line of clothing made entirely from recycled fabrics; their motto is New Not More. According to the Huffington Post, it takes up to 700 Gallons of water to make one cotton garment, and the average American throws away 70 pounds of clothing per year.  "We take upcycling seriously at Refinery. We even made some of our clothing racks out of recycled materials, one of which is made from parts of a 1970's VW Bug."  
We love our customers and welcome your feedback and suggestions. Contact Us and tell us what we're doing right or what we can improve on.